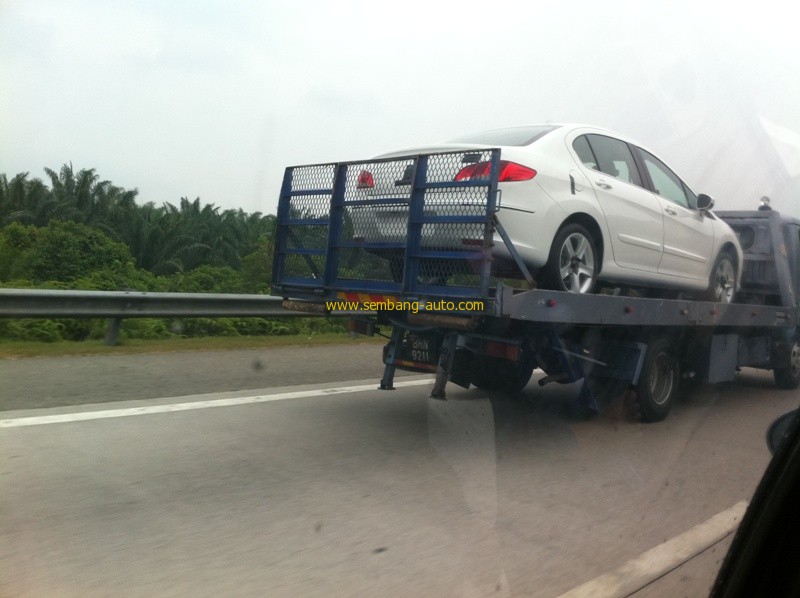 Peugeot 408 (codename T73) which was launched in China last year is set to be rolled out from NAZA Gurun factory in shortest time base on latest spy shots taken by our reader near Tapah. The car which is being carried on truck has very less disguise that were only cover its Lion badges and model name around it. Unlike its spy shots somewhere before, it was heavily taped and the drive was left hand side indicate it was a test car brought in from France or China. It looks this car was just finish regulation check at Putrajaya.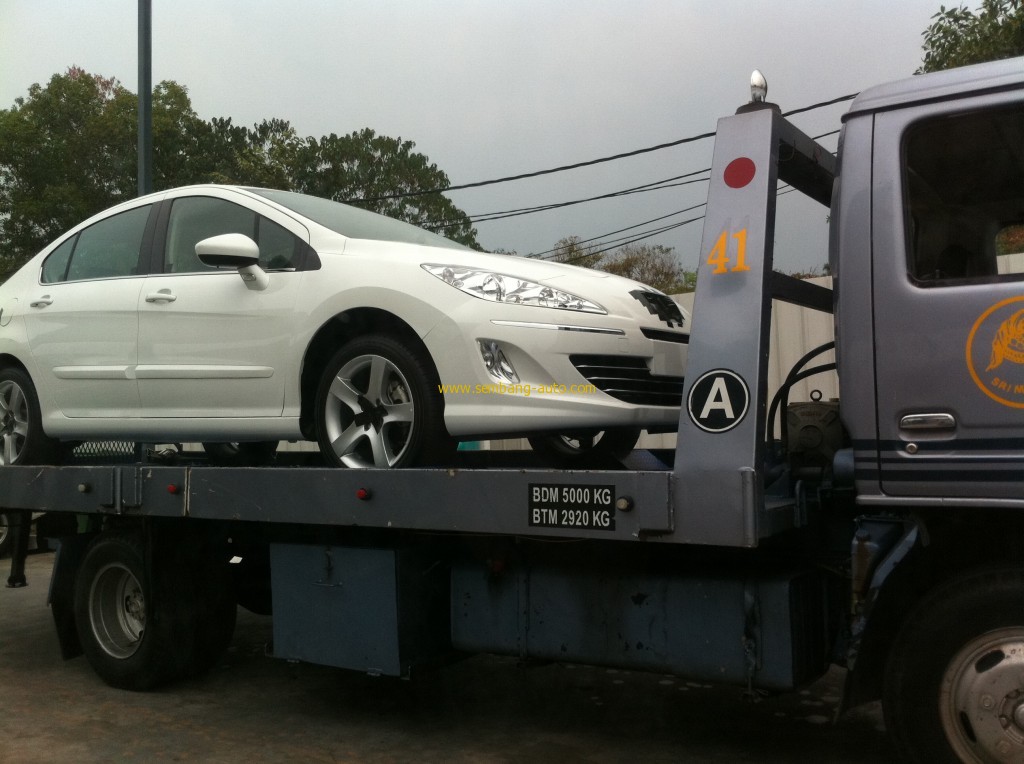 This car has more calm styling lines with proper 3 box shape and conventional side profile. A corner glass, same as one in the 2011 Civic, will reduce blind spot in the corner. Huge head lamp is Peugeot styling trademark gives the car a wider look. Rear combination lamp also give its look proportionate at front and rear. Peugeot 1.6THP will likely powers this car same as 308 Turbo, which it shares the same platform.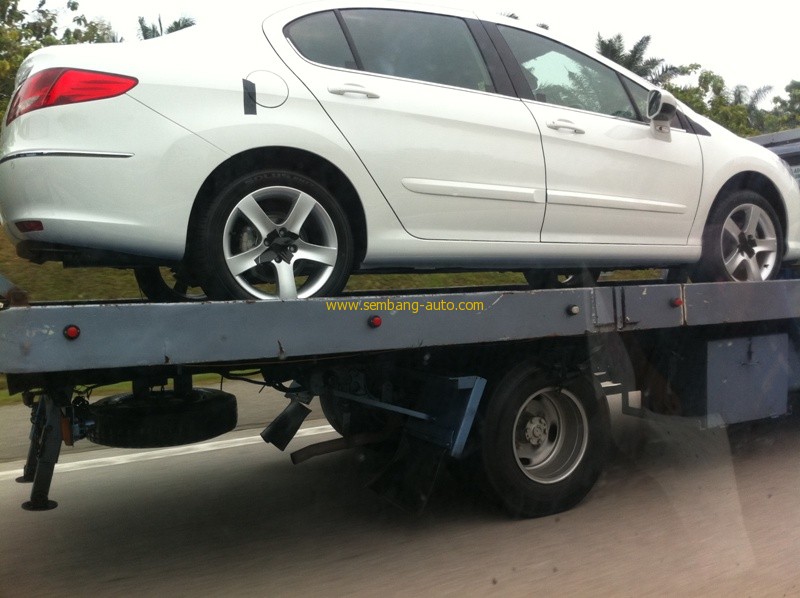 Last year there was news about NAZA Group and Automobiles Peugeot inked a deal to assemble this 408 locally and will launch it on second half of 2011. Now as the launch will be the matter of time, NAZA is seriously gunning its Japanese long dominant rival in the same class like Honda Civic and Toyota Altis. Naza has already gives Japanese makes run of their money after introducing accessories packed range of KIA model like Forte, Sorento and the latest is Sportage at very attractive pricing.
P/S: Cuba tulis blog dalam bahasa Inggeris hehe. Berterabur. InsyaAllah admin ada plan untuk buat blog ini dalam bahasa Inggeris di masa hadapan. Selamat membaca.