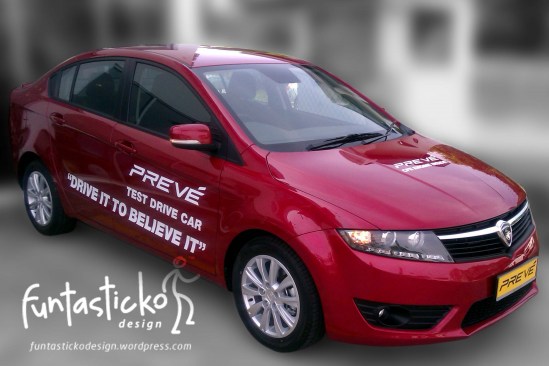 What we are most waiting is here now. Proton newest model, Proton Prevé test drive unit spy photos and most vivid to date already leaked in internet ahead of its launching which rumours to be in the middle of this month. This picture courtesy from funtastickodesign. The side profile looks very nice and quarter pillar resemble that in BMW. Door profile also provide muscular image to overall side profile styling although admin think the headlamps is a bit out of proportion. Honestly, the headlamp dark background if made chrome or lighter is much better.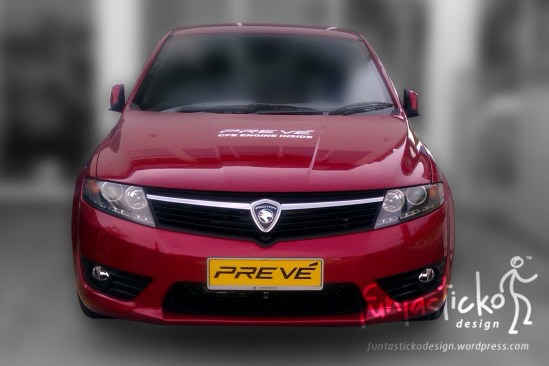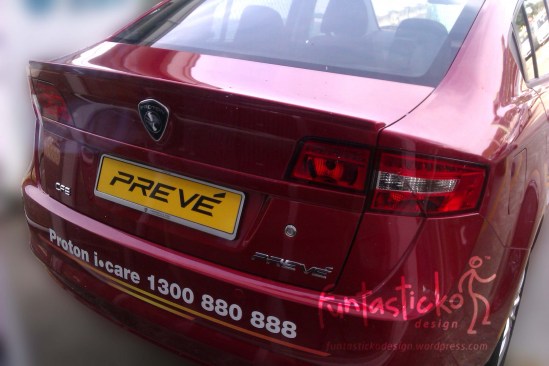 Front and rear styling are still subjective but for admin its probably safe design to win most market for this car to be sold. The rear however could be more better with conventional design such as middle license garnish (can be with chrome insert) will be more appealing.
This car already fast becoming article on automotive news portal lately and latest is caradvice.au which they been confirmed by Proton Australia that this car will better equipped including 6 airbags and Electronic Stability Program. Let see how this model will help Proton to be more competitive from now.