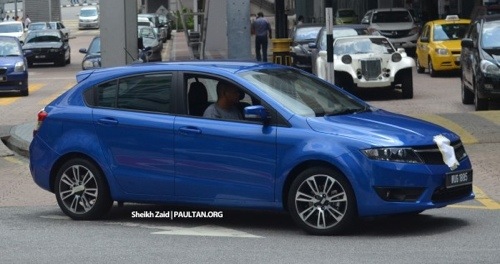 Proton P3-22A (Prevé Hatchback) spotted again in KL downtown by paultan.org blog reader this time in Subaru Impreza signature blue color. This car has different wheel rims from that white color we posted yesterday, probably it is the highest varian of the hatch. Rumours blowing that the premium varian will feature 17inch redesign rims, if so, the first from the automaker. This Prevé Hatchback does look good in this color code match with its new rim design. According to the source, the car was filming TVC.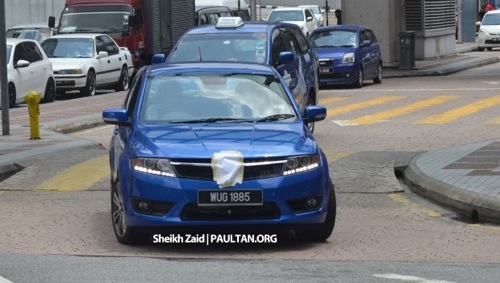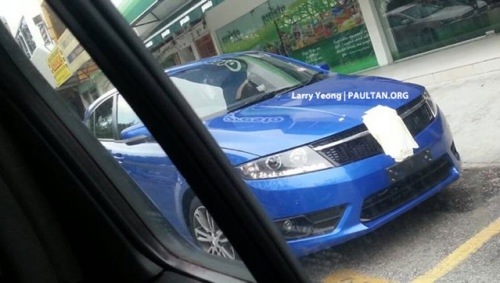 From the front basically same with its sedan sibling but we noticed the grill has different design which they using honeycomb style. Fog lamp housing also received design change which now also feature honeycomb style.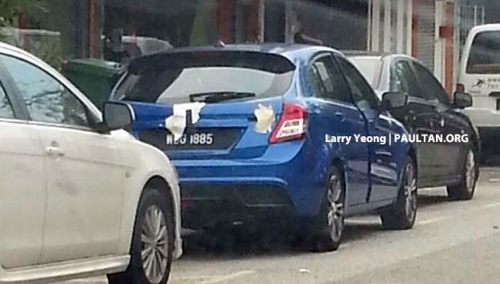 The rear is the interesting part as it has been nicely design although rear combi lamp appear a bit small. It has more flow design than front which we think good but doesn't really match with front design. Headlamp should also have flow factor to match with rear not to rigid and edgy looking like now. Anyway, still its good to see the car especially in this 'Impreza blue' and hopefully this will be the 'true' hot hatch from Proton to tailgate that VW GTi haha.