December 11th, 2013 by admin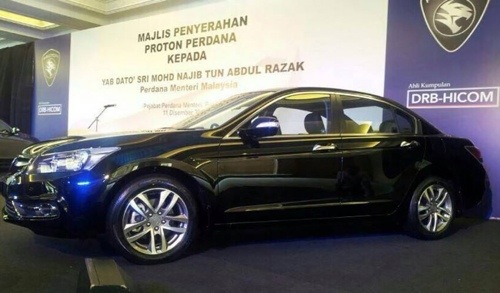 National carmaker, Proton, has handed over Honda Accord based new Perdana model to Prime Minister, in Putrajaya half an hour ago. The model is 1st product from JV programme with Japan's Honda Motor Corporation. Its reported that 3000units is ordered by the goverment to be used by government senior officials in various ministry.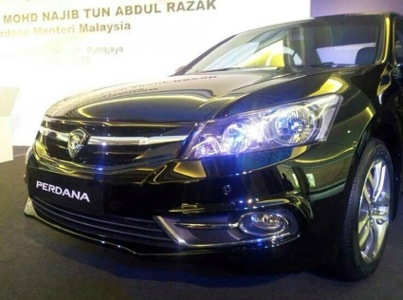 The rebadge Perdana has redesign front and rear bumper with Proton corporate grill with chrome ornament in the middle. According to MD, this is the 1st phase of new Perdana project and later this car will be available to mass market with same platform, complete redesign bodystyle and interior . The car is built in Honda Pagoh plant as OEM product at the moment.