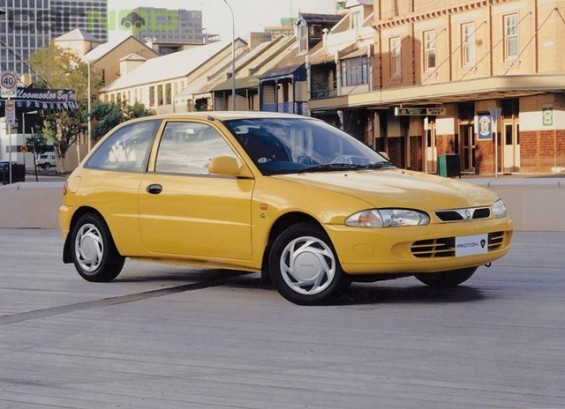 Seorang pemuda di Australia yang telah memandu Proton Satria selama 12 tahun berkata Satria tahun 2000nya itu sangat tahan, jimat minyak dan mudah dipandu. Beliau adalah Cik Agata Kaczmarek telah membeli Satria tersebut pada tahun 2000 sebelum harijadinya yag ke 18 tahun. Beliau sangat berpuashati dengan prestasi kereta itu dan telah mempunyai batuan sebanyak 140,000 km sehingga kini. Beliau juga memberitahu Bernama, salah satu sebab beliau memilih kereta ini dari kereta lain ialah kerana kota gearnya yang mantap mempunyai daya penarik dan pembuatan yang baik.
Komen admin: Tidak dinafikan Proton Satria memang kereta yang mempunyai ciri-ciri yang disebutkan di atas kerana ia adalah kereta salinan semula model Mitsubishi yang sudah terkenal dengan kelasakan dan ketahanannya disamping mudah selenggara. Namun banyak masalah seperti ketahanan komponen contohnya tingkap kuasa pada zaman itu tetapi tidak disebutkan beliau atau mungkin beliau tidak mengalami masalah itu kerana tidak pernah membuka tingkap. Proton walaubagaimanapun telah menambah baik rekaan modul tingkap kuasa dan jika kita lihat pasca model Persona, amat kurang isu mengenai tingkap kuasa Proton. Sila teruskan bacaan untuk cerita penuh Satria GL di Australia.
Young Aussie Finds Proton Satria A Great Car, Even After 12 Years
By Neville D'Cruz
MELBOURNE, March 18 (Bernama) — A young Australian, who has driven a Proton for the past 12 years, says her 2000 Satria GL is a "very reliable vehicle, fuel efficient and easy to drive".
Agata Kaczmarek said she bought the car in January 2000, a couple of weeks before her 18th birthday and she is thoroughly pleased with its performance, having done over 140,000km in that time.
"One of the reasons I chose Proton over other cars was its excellent gear box – solid, appealing and well manufactured," she told Bernama.
"Also it's manual … it's great because I enjoy the added involvement and control when I am drivng.
"The low cost after-care service was also an important factor," she said.
Polish-born Kaczmarek said when she made up her mind to buy a Proton, she went to a dealership in Dandenong, an outer Melbourne suburb.
"I was happy they had a blue Proton – blue is my favourite colour."
"I was excited when I had my first drive in the car and all went well until just a month later it failed to start and I found out it was sold with an old battery. It was promptly replaced when I went back to the dealer."
Since then Kaczmarek has had no major mechanical faults, apart from the usual wear and tear requiring repairs which are cost-friendly.
"I travel a lot, and the Proton keeps up with me," she said.
"Having spent five years studying osteopathy at LaTrobe University in (the suburb of) Bundoora, I would travel 40km each way in my Proton from my home in Moorabbin to Bundoora five days a week – that's about 400km a week," she said.
These days Kaczmarek uses her beloved Proton for leisure or when she does not take the train to work from her new home in East Melbourne to Glen Iris.
Kaczmarek said last year she had driven many times to camps in the mountainous regions of the Grampians and Mansfield as well as to the rugged seaside districts of Wilsons Prom, Torquay and the glorious Mornington Peninsula.
"People often ask me about my car. They've not heard of Proton. I always assure them it's a great little car," she said.
— BERNAMA