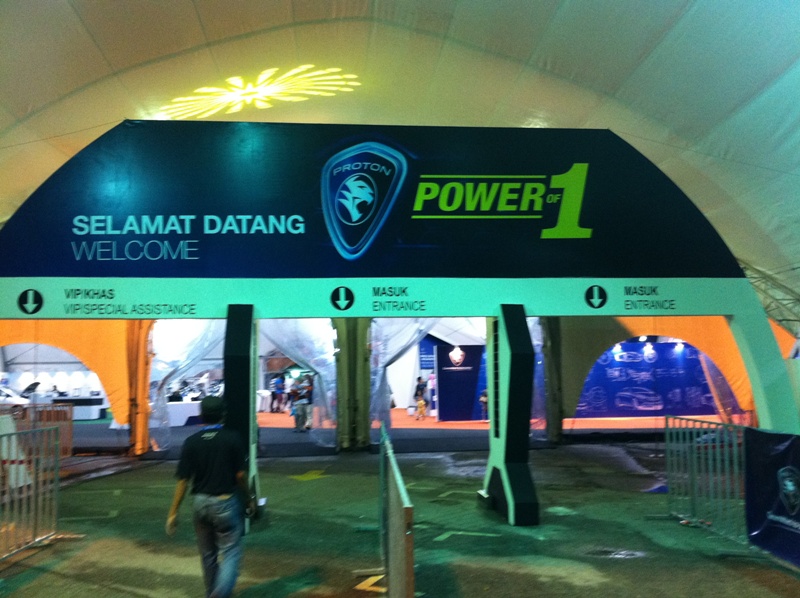 Last night admin with a friend visited Proton Power of 1 exhibition at Stadium Nasional Bukit Jalil. There was little rain at that time all the way from Shah Alam. When we arrived, we were greeted by entrance staff and was given exhibition guidance and a copy of local auto magazine worth at RM7.90. Without delay, we enter main hall and there we saw P3-21A body frame on display. The main hall host Proton latest technology and new model showcase, Campro CFE engine, Hybrid, EV and also styling department.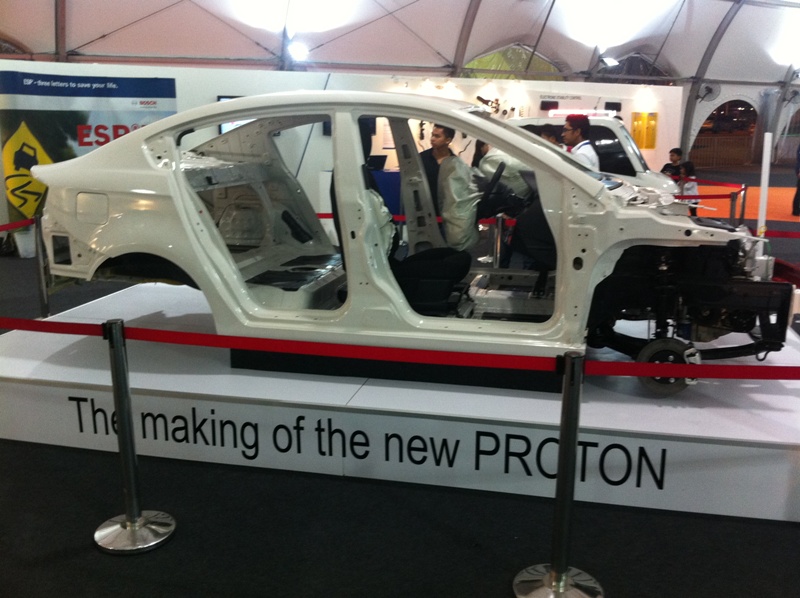 P3-21A body frame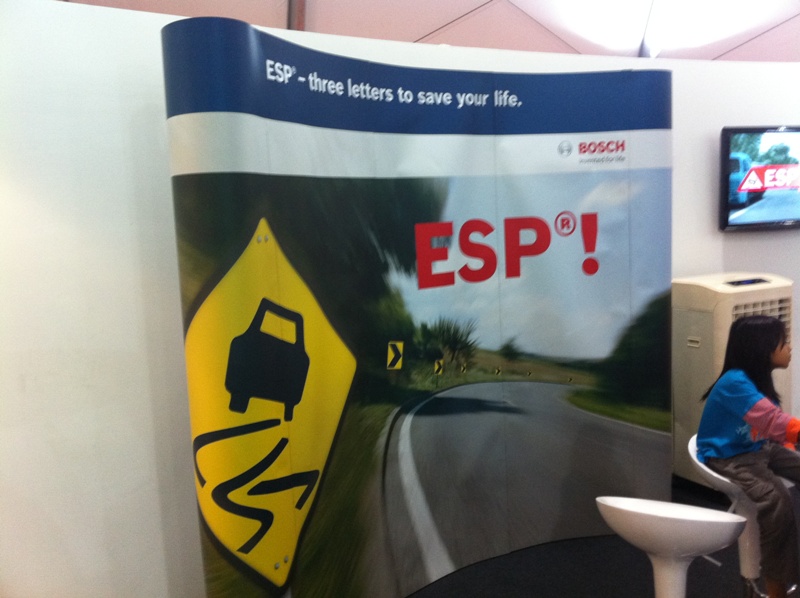 Welcome note for Electronic Stability Programme (ESP)
At P3-21A area, many interesting info were there such as Proton new body structure technology (RESS), ESP, Hot Press forming parts, Power window technology and many more.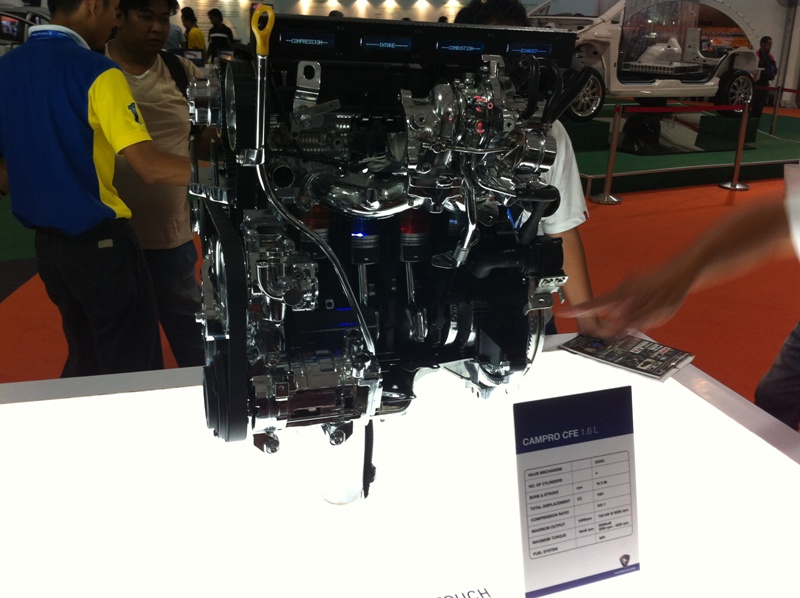 Campro CFE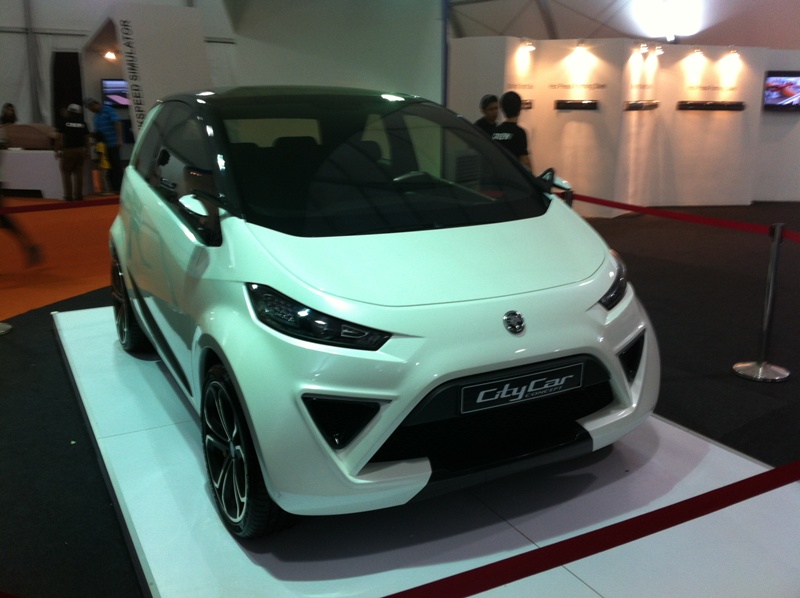 Lotus City Car concept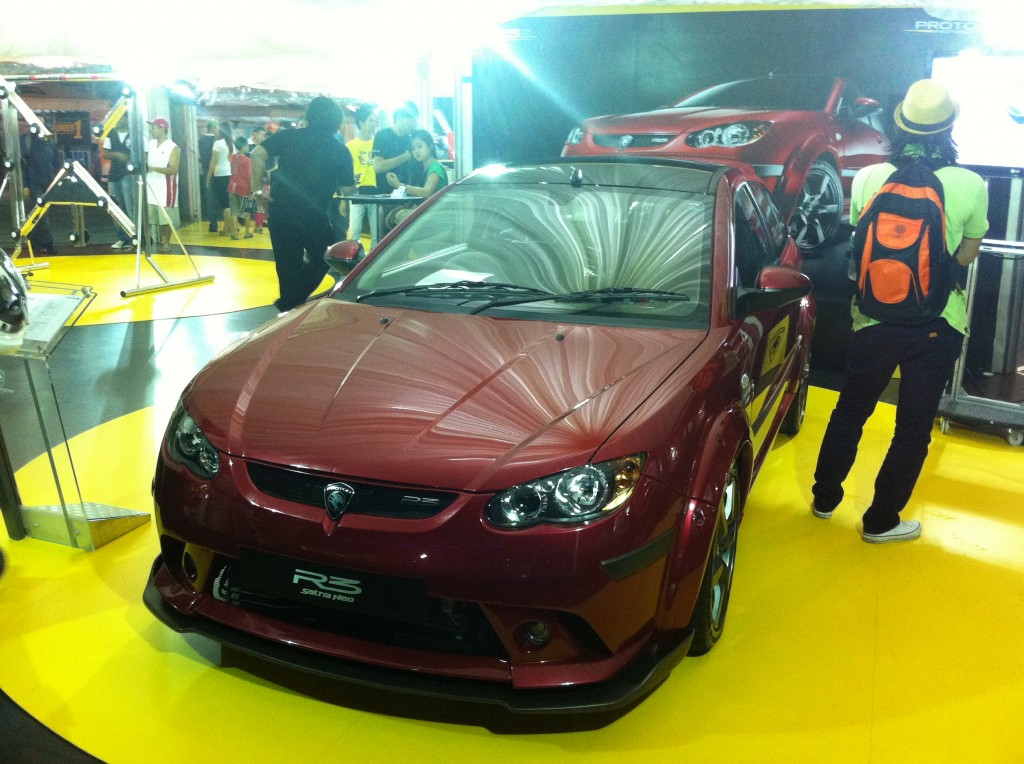 Booth R3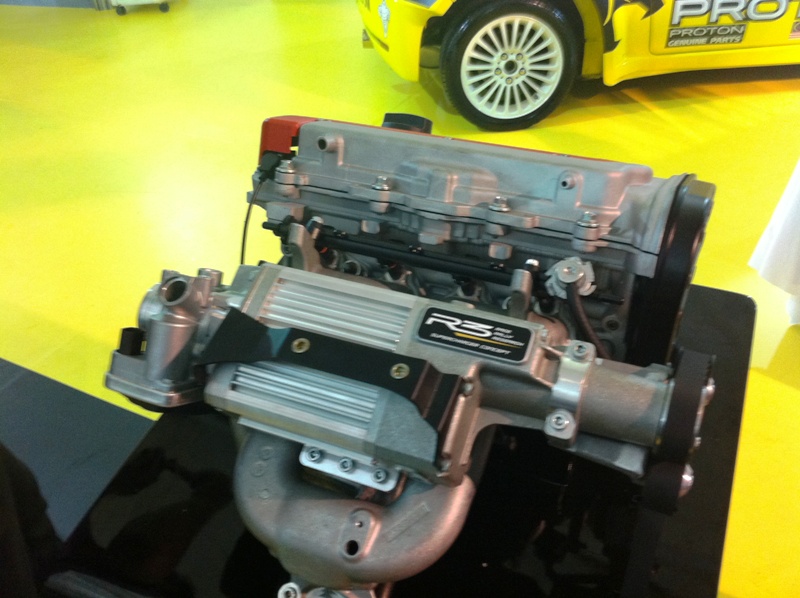 Supercharger Project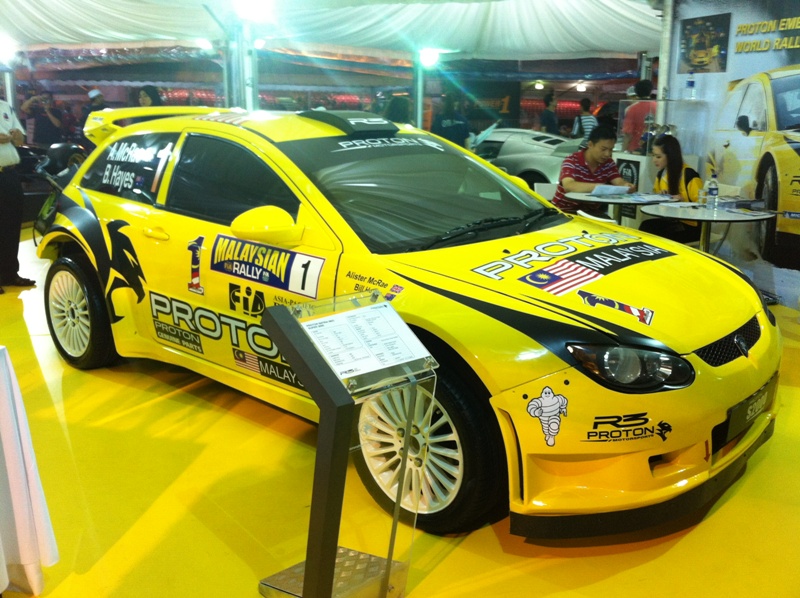 Satria Neo S2000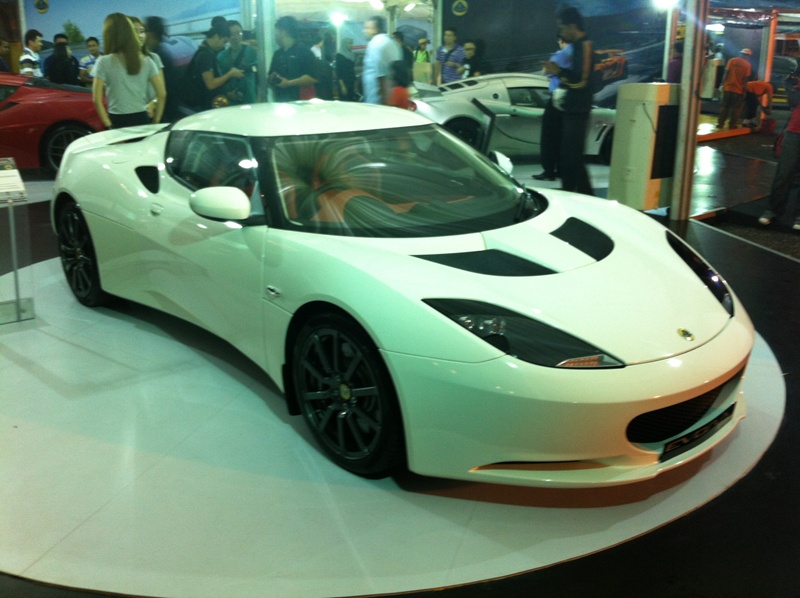 Lotus Evora IPS (Auto)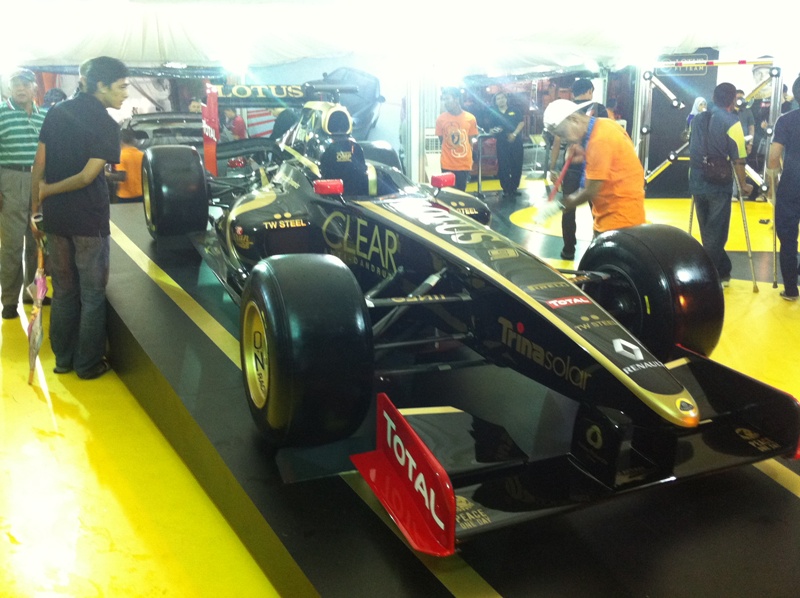 Lotus F1 Racing Car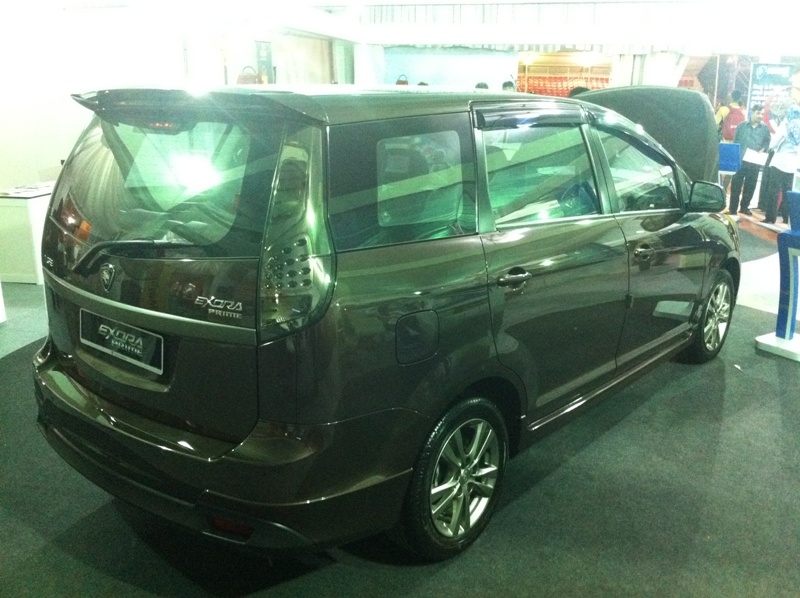 Exora Prime
And many more. You must to see many interesting show and display at this event. There is also contest to win 3 Proton Savvy. Admin think this road show or event should be done yearly to increase buyer confidence of buying Proton. Also with high media coverage, Proton should gain in term of brand awareness.