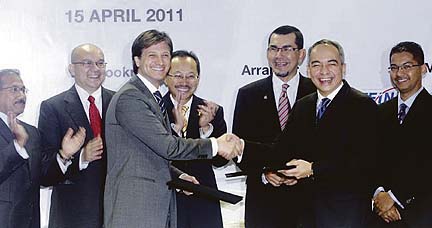 Proton new owner, DRB Hicom has suspend Lotus CEO, Dany Bahar following complaint of professional misconduct. As reported by Themalaysianinsider The group made announcement that the suspension was due to group operational review and 'complaint' from DRB Hicom management. Group Lotus now in the midst of its 5 years turn around plan, which they expecting of operational loss before become profitable. The plan costs the group around RM 2billion which the money facilitated by local major bank CIMB, Hong Leong and Maybank.
Also there is a rumor circulating that Proton MD, Dato Syed Zainal will leave the company apparently due to this latest drama. The plan also approved by him as group managing director so its better for him to withdraw although his contribution to the company for the past years had been impeccable.
For admin, DRB Hicom decision is purely a back to basic business decision for the company to be more cost efficient and profitable. There is no point of keeping a legend if all the business chain is suffering. The diposal of lotus group might be good decision while at the same time finding new business partner.