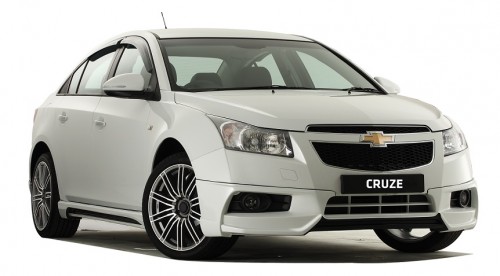 GM announced recall exercise for Chevrolet Cruze in the US and Canada fearing fire that may start under the hood of the 2011 and 2012 model. Total 413,418 vehicles in the United States and 61,299 in Canada were subjected for this recall.
The company said on Friday that fires can ignite when fluids, mainly during improper engine oil change procedures, spill onto a plastic shield below the engine.
GM will modify the engine shield under the vehicle to prevent any liquids from being trapped in the engine compartment, where a fire could start and spread.
The Cruze which recently gaining popularity and increase of sales thanks to its styling upgrade on SE model. As far as admin concern, no official news from official Chevrolet Malaysia portal regarding this recall. Some source say the recall only subject to left hand drive unit so Malaysian Cruze, which is right hand drive and imported from South Korea should be no problem. For concern owner, you can contact your nearest Chevrolet center for detail clarification.
Source: carscoop