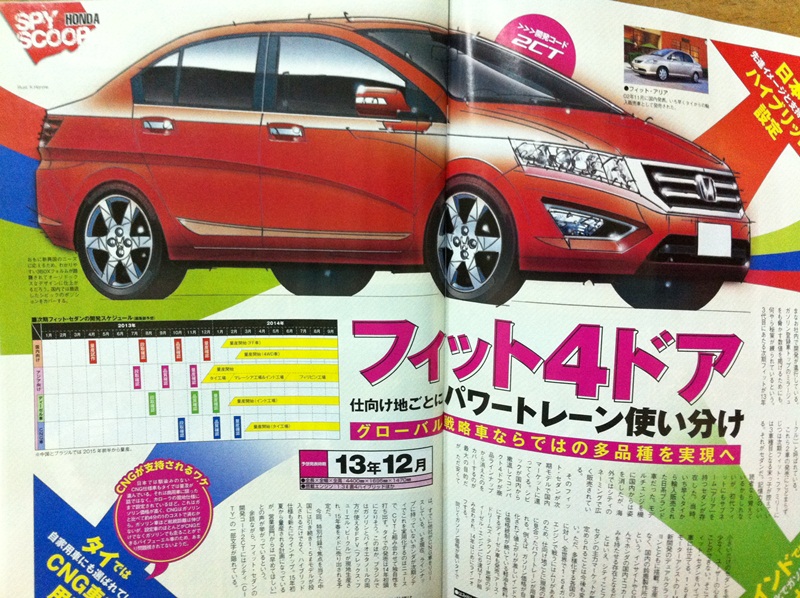 Honda most popular compact car in our country, the City, is due to be replaced by next year. According to source we got from one of leading Japanese Car Magazine, the City, known as Fit Aria in Japan will be re-introduced in Japan domestic market after absent for 1 model cycle due to low demand. With soaring gas price in Japan, Japanese started to look for compact car. The Jazz hybrid, Prius C and Nissan new Note ultimately sharing big chunk of JDM sales share proved the theory was right.
Back to the City replacement, as we can see from the rendering, the shape is not different from current model except its strong character lines flow from quarter panel to front door panel. Front design looks like Honda Accord hinting its will carry bigger current dimension compare to current.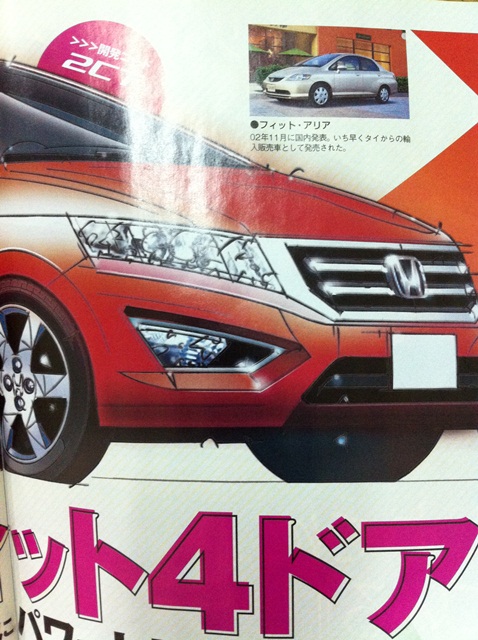 Honda continues to amaze buyer with its futuristic design inside out and this City replacement is no exception. Still there is no spy shots or rendering for interior and tail design but normally rendering by Japanese Magazine is nearly same as production model. So what do you think of this new City?