We would like to remind all readers that RTD will officially start operation of their automated enforcement system (AES) from 12am this midnight. This really no joke since this information came from their official facebook page. (above picture is actual AES camera located at Lebuh Sentosa, Putrajaya).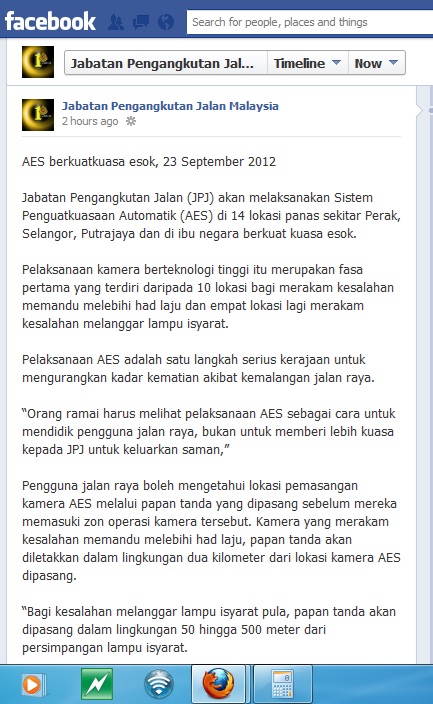 The only warning sign (below picture) before the camera is about 300m from the camera, which if you are not aware, you may not have sufficient time to slowdown and finally get caught and flashed by the camera. Summon will be issued amd you'll get it within 5 days.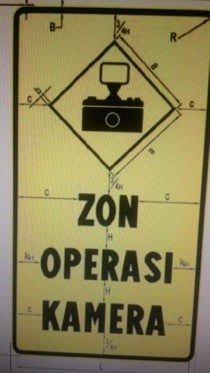 As for the location, previously we posted list of AES location but that was not true following comment by RTD. The actual location are as below which have been published on RTD website.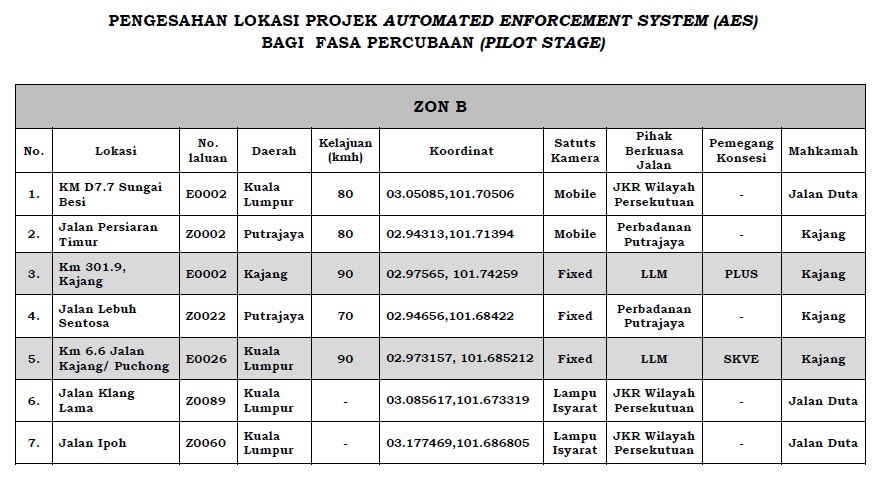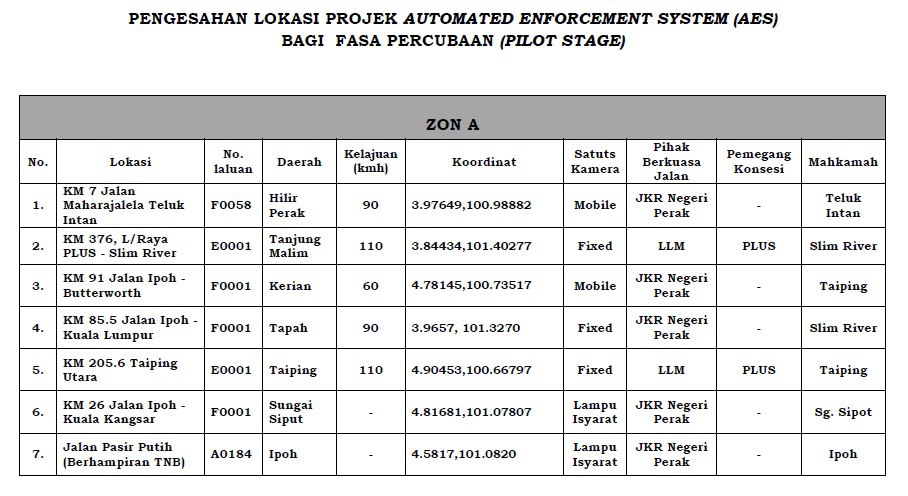 From the beginning, admin was very frustrated with this move by RTD as we know that our road condition is still very very bad. Gov should provide us safer road first before any enforcement. Our road have many undulation and pot holes. Possibility of vehicle lost control during avoiding those condition can cause accident. Patches or repair work also no monitoring where the road condition become more worst due to unproper repair work.