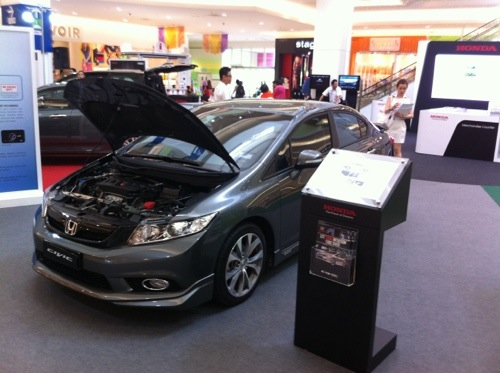 Hi guys, Honda Malaysia is currently running an exhibition show at AEON Bandaraya Melaka. Excluding Insight and Accord, all current their line up are on display including hot all new Civic. Admin was fortunate today to get closer to the Civic as admin might not able to purchase it in the real world.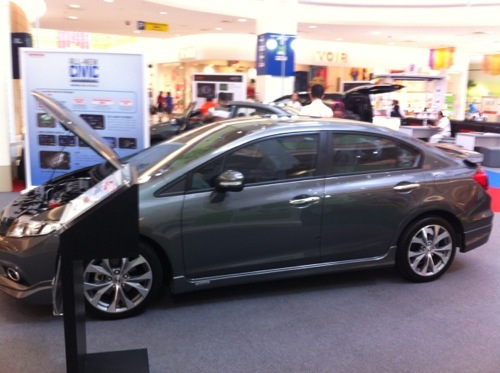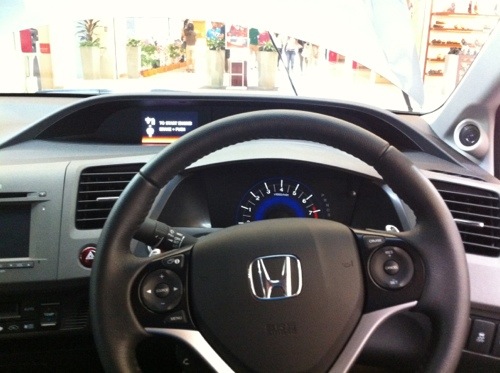 The Civic on the display is the highest spec, 2.0l fitted with modulo bodykit. It selling at RM137K, RM6K premium to normal 2.0l. Anyhow, this car is very attractive and very good inside out. I think its styling will last for 30 years haha.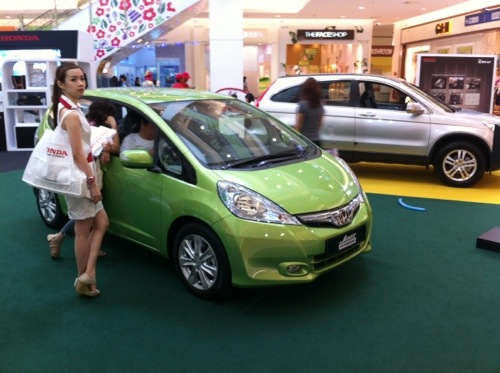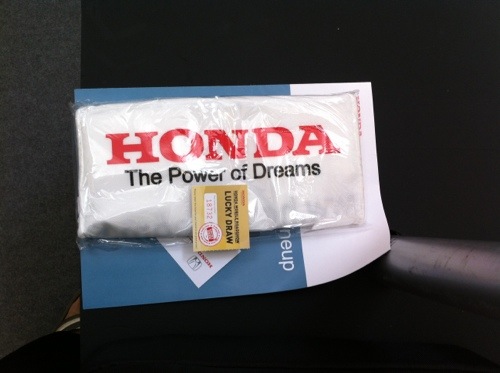 The Jazz hybrid is also a crowd puller, where people new thinking begin to conserve nature and declining oil source. It also selling at RM94k make it affordable to own.
They're also organizing lucky draw and free gift distribution for limited customer so if you're nearby, don't miss the chance.