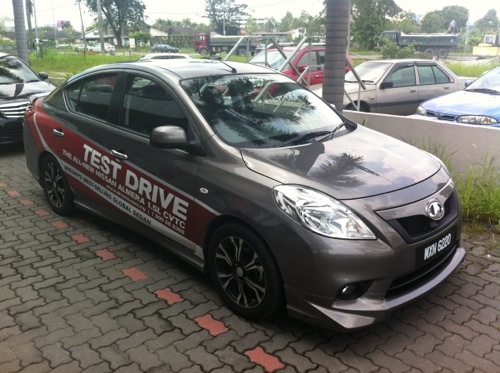 Today we had short test drive session of Nissan Almera, Nissan global best selling B segmen sedan. The model we drove was range topping VL variant with IMPUL package. If you feel standard variant looks odd, IMPUL version might change your mind. It looks sharp but somehow resembles the Vios especially its high mounted head lamp. Side profile flows perfectly from rear with multiple soft character lines add more muscular appeal.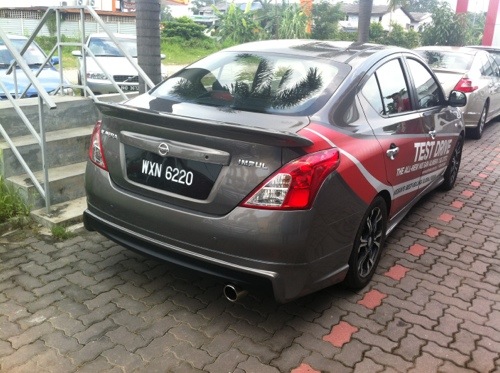 Rear design is more than pretty with its strecthed rear combination lamp deep into side panel. This design is what is usually omitted from B segmen styling which normally straight forward to save tooling cost. Huge trunk lid spoiler and chrome tail pipe add sporty and premium feel on the rear.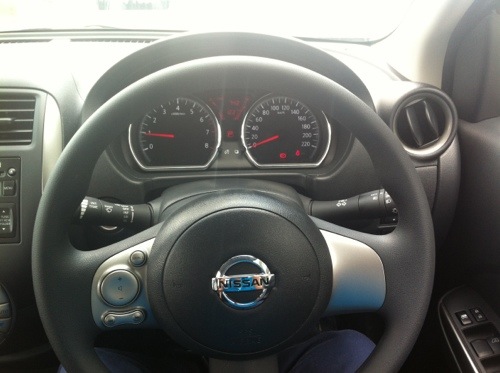 Step into the interior, straightly welcomed by its fun and happy interior as a cluster of round shape dominates the instrument panel, gear lever and steering wheel center. Unlike its rival, the interior might be its draw back. Nissan is known for boring interior and the Almera is no exception. Nissan designer must do something in term of interior design perhaps.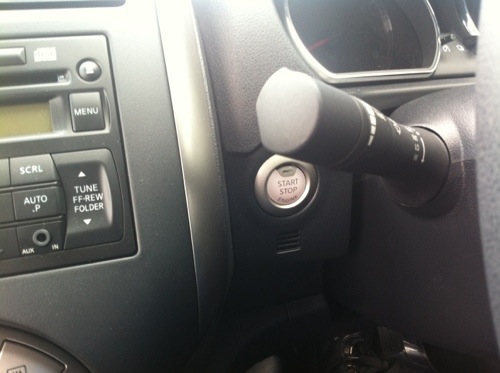 The test drive unit has engine start stop button using smart key. There is no key cylinder. Smart key come to work after we open the door and just push the button to start the engine.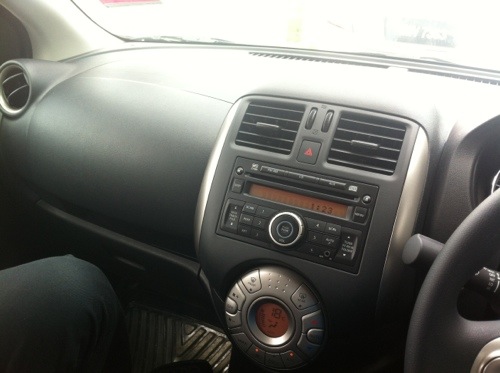 Another unique selling point is climate auto air conditioning system which allow air cond to cool down the cabin to preset temperature which a switch button.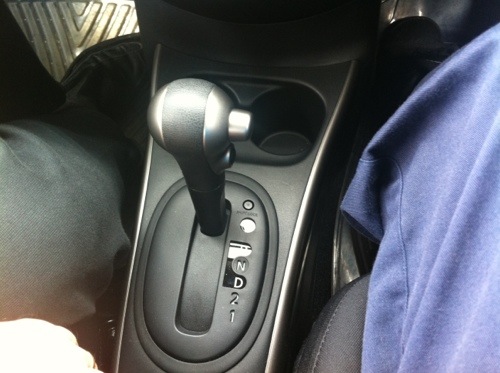 There is O/D button on its gear lever make it down shift easier especially when overtaking. O/D should be switched ON all the time except during overtaking and hilly road.
During the test drive, Almera engine feel responsive and acceleration was brisk. The tranmission also response quickly when fuel pedal is floored to find lower gear for more pick up. IMPUL version ride should be stiffer due to suspension setup but the drive is acceptable.
Almera probably sit on the same platform with Latio as wheel base length is same but with lower roofline. Roofline height is often sacrificed to allow better look. The rear legroom is generous which inherit the Latio that even the front seat is stretched to maximum, a 1.8m guy can still strecth his leg in rear legroom. Overall for admin, the car should be winner in term of space but in term of design appeal, it needs appearance rework.