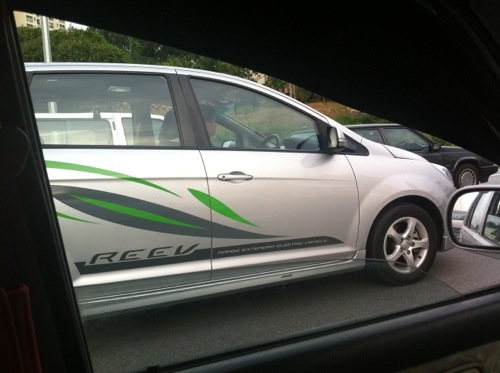 Our reader Mr. Zaidi has shared with us a photo of Proton Exora Range Extended Electric Vehicle (REEV) which he captured nearby Proton Plant in Shah Alam. Not sure what is the status of this project right now but before this we heard several unit were on testing at goverment department. Maybe this is one of the vehicle which is under test evaluation.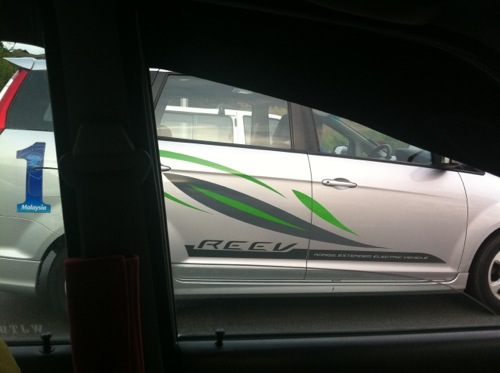 Proton has made its foray to environmental friendly vehicle with this Exora REEV although its still on development stage. If we remember, this Exora REEV had won Brighton to London RAC Future Car Challenge 2011 in 'Best Overall Extended Range' and 'Most Energy Efficient Multi-Purpose', an award which they shared with Toyota Prius Plug In Hybrid.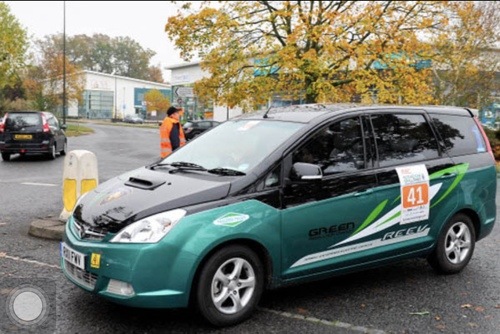 In the era of escalating fossil fuel price, major automaker are working with energy efficient or zero emission vehicle to stay competitive. Although the facilities are still lacking, the development of Proton EV or hybrid should start now in order to stay relevan in market.