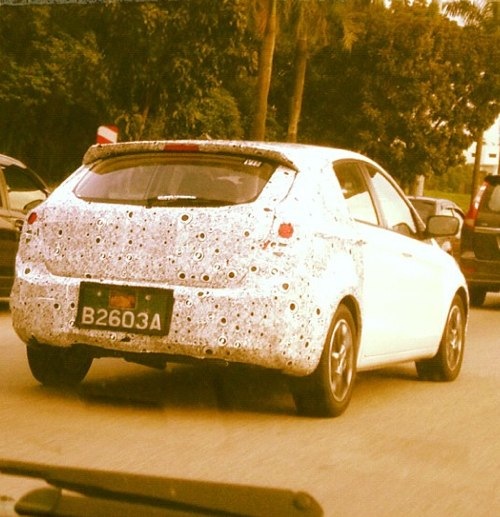 National car maker, Proton, has been silent since DRB-Hicom acquisition last year after released of its first global model, the Prevé on April 2012. Some are wondering that DRB-Hicom is doing operation cost normalization to make Proton stay profitable. Most popular story is Lotus Group CEO dismissal lead to Lotus new model suspension and other several local top management departure from the Company. There was also MoU signed with Honda Motor Co., Japan but until now its still not disclose to public on what agreement have been agreed between the two.
The business at Proton looks running as usual with new model development is in progress. Although it may delayed due to above said reason, the projects are still on. We know Proton is developing 2 new models which are Proton Prevé hatchback (codename P3-22A) and Global Small Car (GSC) from close source. Now we can see the Proton Prevé hatchback on road test although its still on heavy camouflage on its front and rear. The hidden portion usually the area which is different from the sedan model.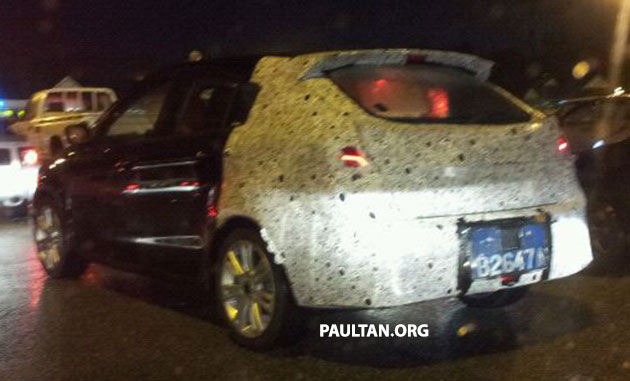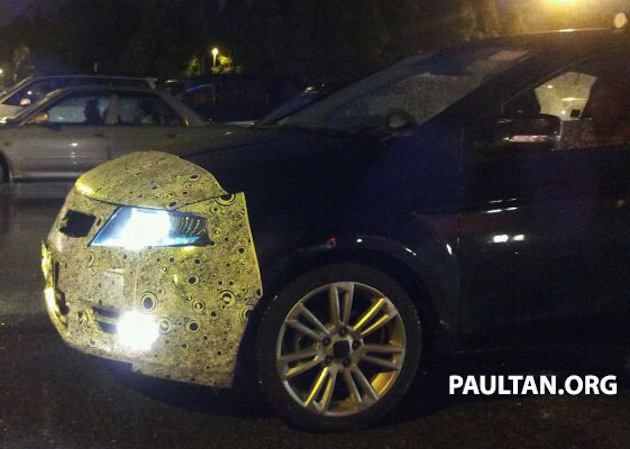 [Photo courtesy of paultan.org]
The decision of hatchback introduction is believe to drive the export market for Proton which they really desperate to boost sales. The hatchback is always synonym with European market where in Europe, more hatchback is sold than sedan. If so, the engine must need to comply with strict emission regulation in European region so we wondering what engine will be used for this Proton Prevé hatchback as Campro engine won't meet the regulation any longer. Probably it will use Petronas engine which they bought the intellectual property recently. Hopefully they could do better this time as Petronas engine is very good and has higher torque as well.
For admin, styling matter is very important aspect for the car maker. KIA has been successful through its all new design language by German Peter Schreyer. So as if Proton to follow, design need big revamp so it can penetrate more market outside Malaysia. We believe if the design can attract more, the more sales to come provided the quality and reliability is guaranteed.