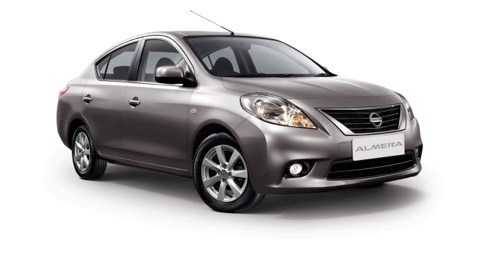 Kuala Lumpur (8 February 2013): Barely three months after the successful launch of Nissan ALMERA, Edaran Tan Chong Motor (ETCM) is confident its Nissan's best-selling global sedan is well on its way to becoming the new icon on Malaysian road. This is based on its current bookings of more than 15,000 units as of January 31, 2013.
Nissan ALMERA continues to receive remarkable response from customers since its launch last November – thanks to its amazing USPs in an affordable package. The Nissan ALMERA truly lives up to its promise of surprisingly more as one gets to enjoy its stylish aerodynamic body, premium technology features and spaciousness that are usually found in more premium vehicles. Nissan ALMERA is priced competitively from RM66,800.00 in line with Tan Chong's commitment to providing affordable car ownership to Malaysians.
The Executive Director of ETCM, Dato' Dr. Ang Bon Beng is delighted with the continuous positive response and interest in Nissan ALMERA. "Even as more choices are available in the market for car buyers, we are truly honoured that they are choosing Nissan ALMERA and this is a strong testament of their confidence in our products and services," he said.
Within such a short period, the Nissan ALMERA is already creating waves not only among car buyers but also within the auto industry and SME business circle. This was proven when the Nissan ALMERA was recently named Best Value for Money Passenger Car 2012 at the Autoworld Car of the Year Awards 2012 (COTY). In addition, the Nissan ALMERA was also awarded the Most Preferred Brand by The BrandLaureate-Master Awards 2012-2013, as voted by the SMEs fraternity.
Up to-date, brisk bookings are still coming in for the Nissan ALMERA. Tan Chong Motor Group is taking all measures such as getting the operations section to work round-the-clock just to ensure delivery of the orders as soon as possible to customers, while maintaining the excellent product and service quality standards that Nissan is renowned for.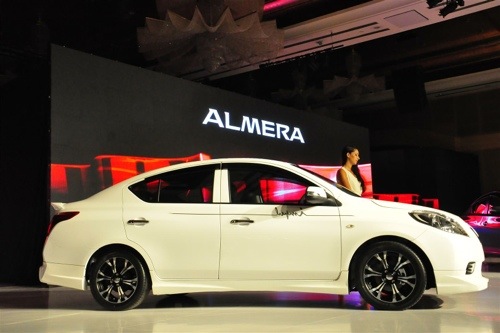 Comment admin: Nissan Almera is truly new phenomena in B segmen for non national make. This car really suits the need of Malaysian, which typically loves small sedan. Its spaciousness is unbeatable although the exterior looks boulbous and boring. But that isn't big issue as we can spice up its looks with Impul bodykit (pic above). Most important thing, this car undercuts RM80K price for premium variant, which usually around RM85K to RM90K for other brand, thanks to high customisation effort from manufacturer.