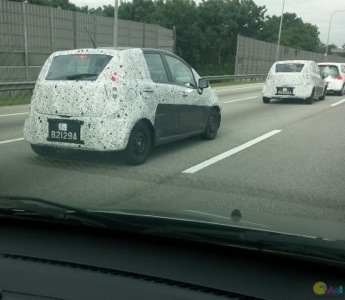 2 units Proton GSC prototype were spied again at NKVE highway testing together with Honda Brio. This photos were uploaded in cforum.com.my by a reader. From the photo, clearly we can see the design although it still wrapped by heavy camoufladge.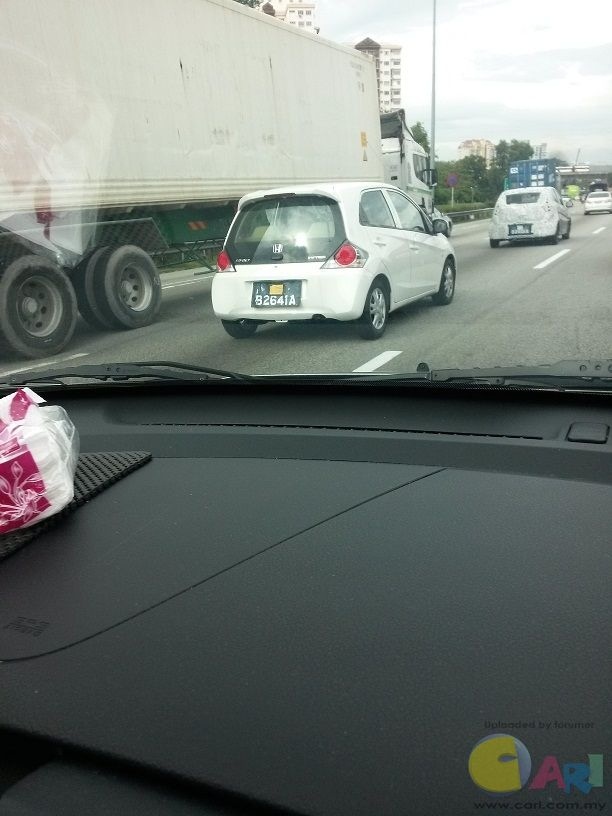 Not sure what Proton is doing with Honda Brio in this testing but looking to the car design, it is just not merely rebadge exercise. For comparison, the Proton GSC look to have huge corner glass, door panel mounted wing mirror, quarter pillar mounted rear combi lamp (same like Myvi), rear glass wiper and higher roofline. Quater pillar also different while Brio have back slope, the GSC has front facing slope at quarter glass area. Look its going to have interesting design.
As the exterior design seems look promising, we still have no information on what engine will be under its hood. The most logic is Campro 1.3l. The Campro is heavy engine and slow off the mark. Also the engine isn't small in size. If the engine sourced from Honda Brio should be more better. If Proton can go far with this model, why not introduce GSC GTi with Turbocharged CFE.
We hope Proton will doing it right with this model once its introduced. Not waiting until its facelifted. We want to forget ridiculous rear styling on Preve and boot opening latch 'missing' in Suprima S. Although Proton Cars has bettter safety features compare to other makes, small design flaws will pull off potential buyer.