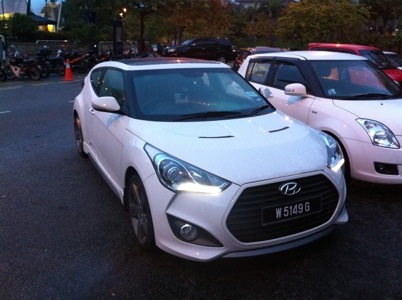 Hyundai veloster turbo was spotted parked at Precint 9 in Putrajaya having 'under evaluation' tag attached on its rear winshield. The car was 1st showed at KLIMS end of last year will soon arrive in show room, additional variant to its normal aspirated 1.6l siblings.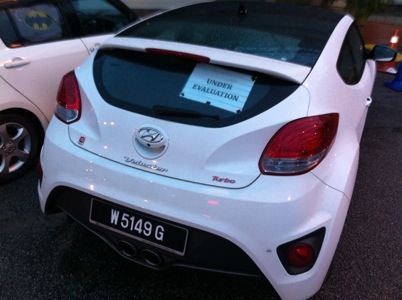 The car rumoured to have a monstrous 185ps and 265Nm torque from 1500rpm to 4500rpm powered by Hyundai 1.6 TGDI engine. The car pictured here was using automatic gearbox.
The serious rival of Golf gti is finally here, uplifting the slow image compare to bodystyle of its NA siblings. The launch is will be in matter of time so for the fans, its worth to hold your breath on this car.