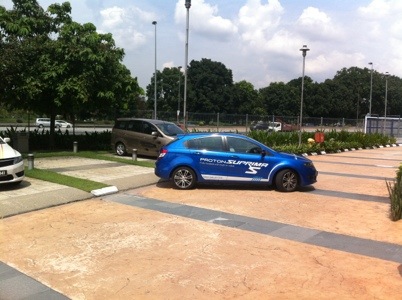 Proton latest model, the Suprima S, has been around for about 7 months after its unveiling. Its no doubt is the best looking Proton model so far in hatch form. It also come with full loaded features from safety to infotainment. Those who concern all the safety features and accesories without much thinking of brand image, the Suprima S is the answer. With the asking price of below 80K, no other brand can match what Suprima S is offering. So, does Suprima S really match with its aggressive image in reality? We tested the car at Proton Center of Excellent few weeks back and here is the test drive report and our verdict on the car.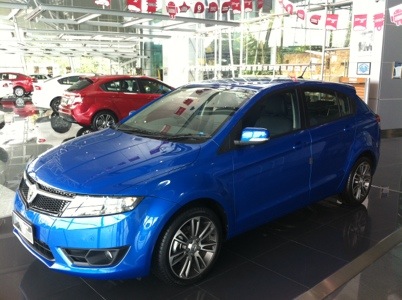 We have done evaluation on the car base on 1. Built quality 2. Safety, 3. NVH and 4. Handling and 5. Dynamic and driveability. At first, when we get inside the car, we noticed that Proton has done major improvement in term part fitment. Part fitting is decent. We pressed here and there on the dash panel, door trim and pillar garnish but we found none of its squeeking. Credit to Proton engineers on the improvement. However, the plain instrument panel layout is a drawback. Proton could have design it more better such as putting more chrome detailing on center console and air cond dials. The texture also looks a bit dated and grey color scheme simply doesn't give luxury feeling. It should better with black color scheme. The android screen also lack of visibility under direct sunlight, make it difficult to read its map on sunny days. Setting aside from its small appearance issues, the car cabin is roomy and comfort, thanks to its P3 platform which it shares with the Exora. The car also has best safety features. It scores 5 star ANCAP thanks to its rigid body and 6 airbags. Electronic Stability Program on the car give you additional confidence on wet condition.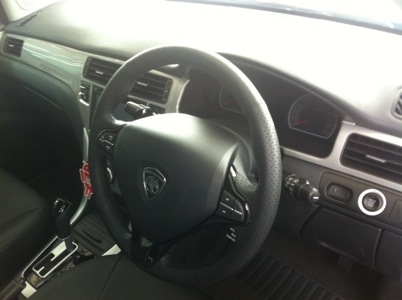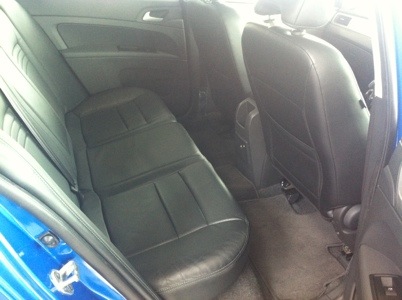 Then we move on driving aspect. Second thing we evaluate was the car Noise, Vibration and Harnesh level (NVH). From our previous experience on Proton cars, NVH was poor. Engine and aircond compressor sound intrusion, tyre and wind noise, high speed engine vibrate were among the example. So how those things were being addressed in Proton latest model. The car we tested was improved in term of engine and compressor noise intrusion but at low speed, the Achilles 17 inches rubber noise was significant. Either the rubber is low grade or lack of noise insulation on fender liner or under floor could be the problem cause. The CVT noise was minimal, an improvement compare to Preve.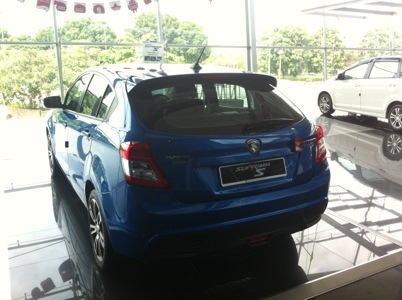 Putting aside the NVH issues, lets move to Suprima S handling aspect. The car is truly a game changer in term of handling. The handling by Lotus is really awesome on the car. We tested it on twisty road just before Seafield toll booth which serve as u-turn road from Kesas highway. The car handles very well. We attacked the bend without stepping on brake pedal. Twisting the steering wheel without fear. The body roll was minimal. Credit to Proton for awesome handling on the car.
Finally, we move to the car dynamic and driveability aspect. The car driver seat was set on higher side. Although it improves front driver visibility, It is not what people expecting for a sporty hatch. However, high seating provide more comfort in long journey. The car is powered by Proton very own Campro CFE, low boost turbocharged 1.6 litre petrol engine. Despite the engine gives 138hp and 205Nm torque figure, we still feel the car quite heavy off the mark. Suprima S weight of 1300++kg might be the problem. Normal aspirated Campro engine which its infamous torque dip had been rectified but the car was just too heavy. It should weight at 1100kg to 1200kg range. The 7 speed Protonic CVT gearbox was smooth but for the car which carrying sport image, 6 speed automatic should suit it better. The car high speed stability is no question due its wide dimension and weight.
In any way, this test review is just personal opinion and not necessary taken for final judge. It just as guidance. We suggest you to perform test drive and study all areas of your requirement. What we can conclude is the Suprima S is a sporty car without omitting day to day practicality. Can serve both your driving passion and family needs.
Sembang-auto.com verdict:
1. Built quality: 4/5
2. Safety: 5/5
3. NVH: 3/5
4. Handling: 5/5
5. Dynamic&Driveability: 3/5
Overall: 4/5